Central Water Commission India Signs MoUs with IIT, IIS on Dam Safety

To improve its capacity to safeguard dams, the Central Water Commission (CWC) signed two separate MoUs with Indian Institute of Technology, Madras and Indian Institute of Science, Bengaluru.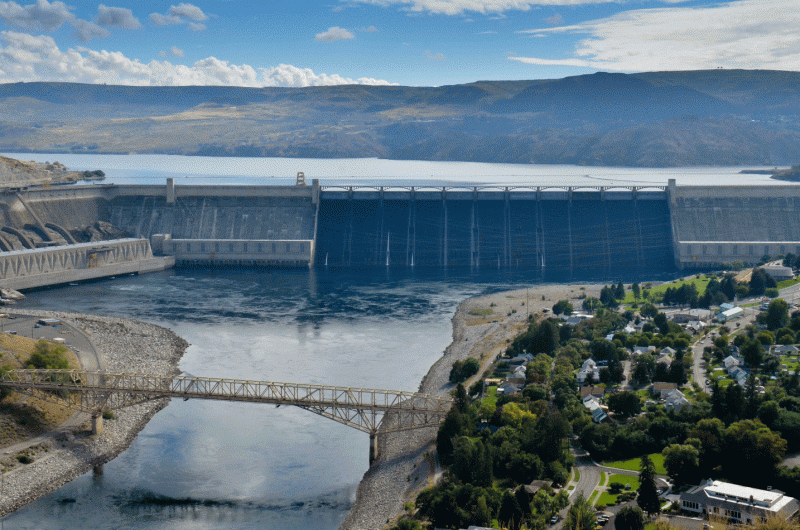 "The Ministry of Water Resources, River Development and Ganga Rejuvenation has taken on board selected premier academic and research institutes, for capacity building in the areas of dam safety through World Bank-assisted Dam Rehabilitation and Improvement Project (DRIP)," said a ministry statement.
"This will help them for the procurement of specified equipment and software for enhancing their capability to support dam rehabilitation efforts of CWC," it said.
The scope of the MoUs includes strengthening of the test facilities, analytical capabilities and exposure to best global institutions for technological exposure.
Launched in April 2012, the DRIP is expected to cost Rs 2,100 crore over a period of six years. India has about 4,900 large and several thousand smaller dams.
DRIP was originally planned for the rehabilitation and improvement of about 223 dams in the states of Kerala, Madhya Pradesh, Odisha, and Tamil Nadu. Later Karnataka, Uttarakhand Aand Jharkhand were included in the project which increased the total number of dams to 250.
Source: The Economic Times
--------------------------------
MY COMMENTS
Since long I am advocating that the present structure of CWC, CSMRS and other national organizations connected with water are incapable to face challenges and use latest knowledge available in the world for harnessing and proper utilization of water resources in India.
This is only a very small step by the Govt of India in this direction. The concept of the water related organizations of India including agriculture ministry are very old and outdated and need to be updated by the present available knowledge world wide. The Govt. of India may like to make MoU with the most developed organizations of the world like USBR in this field to update their knowledge and procedures, rules regulations etc for optimum utilization of water resources in India and their maintenance.
At the same time Govt. of India need to update its old outdated Indian Standard codes prepared by BIS to speed up the things.