Bridging the Gender Gap on India's Seas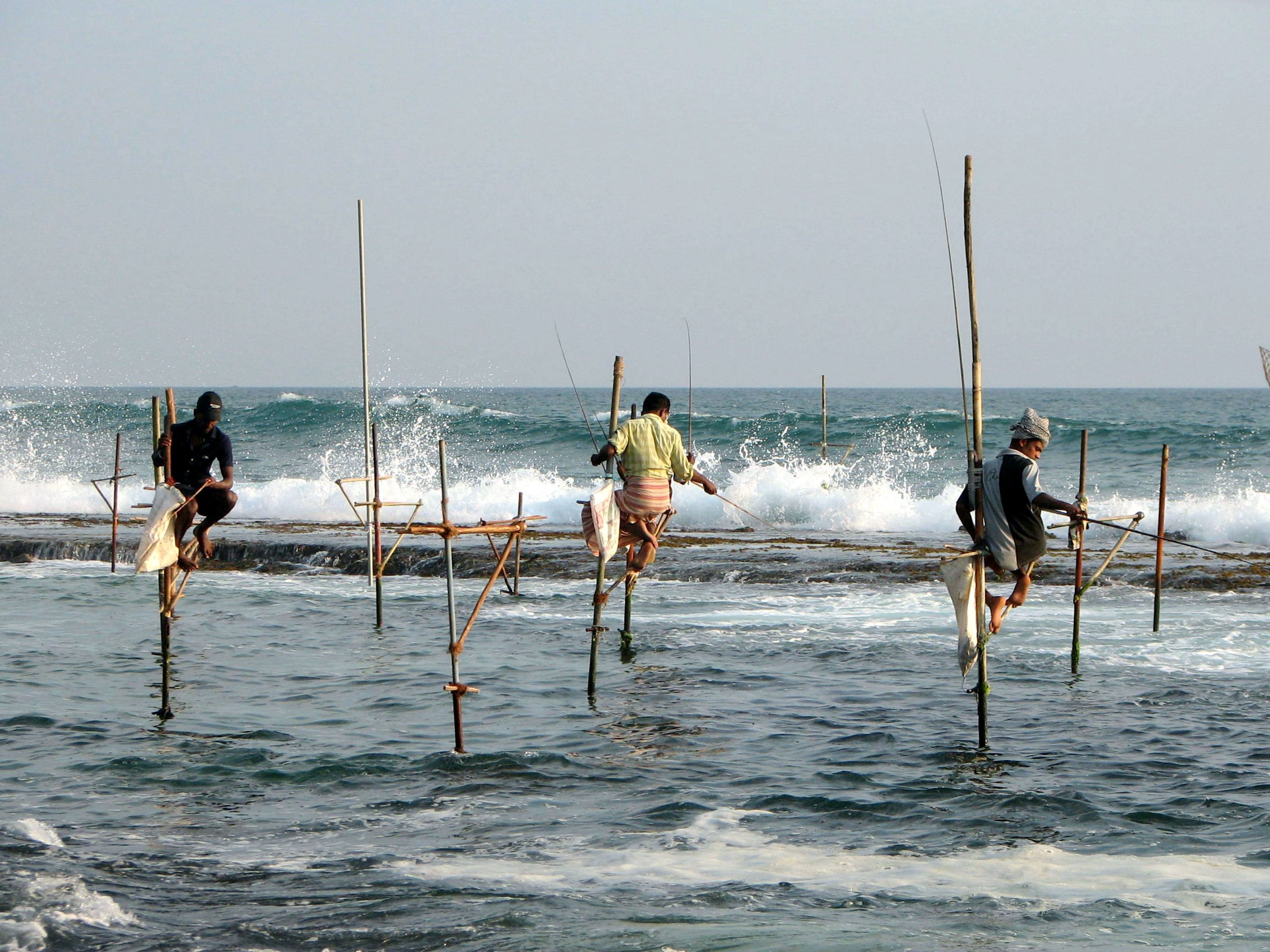 Jeeja Behera, 34, the wife of a fisherman in the village of Sannapatna in India's cyclone prone Puri district, dreads the onset of the cyclone season between October and January every year due to the lack of water, sanitation and hygiene in cyclone shelters
Standard operating procedure of India's Disaster Management Act mandates evacuation of vulnerable communities to cyclone shelters; but the water and sanitation infrastructure, although functional, can be a nightmare, especially for women and children taking refuge in coastal Odisha.
"We were evacuated with police and military backing in the days leading to Cyclone Phailin in October 2013 and we could not pack our belongings before evacuation," she said and added that there was nothing in the shelters for personal hygiene.
Though women fishers are about 49 per cent of the workforce in the industry, which employs about 14.49 million people in India their water and sanitation needs are sorely neglected.
These women also plagued by financial exploitation, illiteracy, insecure livelihoods, food insecurity, skewed sex ratio, depleting fish catch, domestic abuse and violence by alcoholic colleagues or partners, and impacted by natural calamities like coastal incursions, cyclones, storms, sea level rise, squalls, and the occasional Tsunami.
"Eighty per cent of fisher women suffer from domestic abuse by alcoholic husbands and sons," P. Vanaja, the Sector Head, of Gender issues in Sneha told IPS.
"As long as our livelihoods are dependent on weather vagaries we lack livelihood security," said Malay Arasan, 41, who survived the 2004 Tsunami though his modest home in MGR Thittu Old Township in Killai Chidambaram in the Cuddalore district was washed off by the Tsunami. The old settlement was smashed flat and claimed 64 lives, 25 were children.
"In the newly constructed concrete houses in the MGR Thittu New Town in Killai, there is sanitation yes, but in the old settlement there was no concept of toilets and sanitation," said Sudhakar, a fisherman.
Many were compensated with new Fibre Reinforced Plastic (FRP) boats and concrete houses with water and sanitation but they refuse to use indoor constructed toilets due to Indian cultural distaste for cleaning and maintaining toilets. This is the single biggest obstacle in overcoming open sewers in India.
In the Nicobar Islands where indigenous people were given constructed houses and toilets most who use them were born after the Tsunami.
"The beach is the open air toilet for most fishers in India," declares Fisheries sector in India: Coastal Fisheries and Poverty Report, a study by the International Collective in Support of Fishworkers (ICSF) sponsored by the International Fund for Agricultural Development (IFAD).
"Though export-oriented fish processing plants have opened up employment opportunities for women, the conditions of work and payment often leave much to be desired," said the ICSF – IFAD study.
"Despite buffering in livelihood security for fishers through alternate livelihood options, freezers in fish markets, fish processing centres, Fibre Reinforced Plastic Boats, better wages or better price for fish catch, the water and sanitation scenario in particular for fisher women in India remains bleak," it said.
The M.S. Swaminathan Research Foundation (MSSRF) has established the Hygienic Fish Processing Unit with Hazard Analysis Critical Control Point (HACCP) standards in the Fish for All Research and Training Centre. This has "fish waste management with hygienic garbage disposal strategies and hygienic and well-ventilated toilets and washrooms. It is very popular with the fishers," said Ms. Velvizhi, Coordinator of the MSSRF.
"The more than 100 women fish vendors in and around Poompuhar are using the facilities available in the centre and produce different value added products in a quality manner. There is huge demand in the market for this quality product," She told IPS.
"Before the Tsunami we had no clue about the significance of washed, clean clothes. But in the aftermath of the Asian Tsunami, the Swiss Development Agency taught us the critical significance of water, sanitation, flushing toilets, washed clothes and menstrual hygiene. Today we have flushing WCs in our homes, we use washed clothes after bathing daily, and we have clean water and sanitation infrastructure; it has reduced our propensity to water borne diseases," said Sushila, a fisherwoman in in Pondicherry. She is part of a Fisher Women's Collective in Pondicherry.
"The need for a nursing station with privacy in fish landing stations is also desperate," said one woman in the Akkarepettai fishing village inTamilnadu. She survived the Tsunami in a temporary shelter at full term pregnancy.
The fisheries sector despite inclusive development in the aftermath of the Asian Tsunami is plagued by "Lower levels of literacy, a lower sex ratio, and poorer conditions of housing, as compared to state and national averages increasing their vulnerability to hazards such as rise in climate change-induced-hydrometeorological-extreme-weather-events," according to the IPCC report.
The fisheries sector will be most impacted by climate change and calls for significant climate change adaptation, it said. Migrant fishers too are dependent on coastal infrastructure like water and sanitation, lack thereof reflects on inadequate Human Development Index.
Gender sensitive climate change adaptation makes inclusive sustainable development the most politically correct growth path. For instance, fisherwomen who spend days and weeks on a boat for instance need water sanitation and hygienic conditions on board. –
"Evidence also suggests that fishing communities are faced with a deteriorating quality of life as a result of pollution, sea erosion, increased pressure on coastal lands, degradation of the coastal environment and displacement," according to the ICSF-IFAD study.
Providing water and sanitation and awareness as well as infrastructural support about menstrual hygiene for one half of the fishing community will make a big difference in disaster risk reduction to one of the most vulnerable communities in the subcontinent.
Source: Inter Press Service
Read More Related Content On This Topic - Click Here