Bangalore Water ​Supply and ​Sewage Report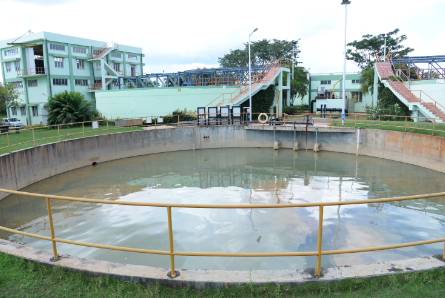 With the polluted lakes no longer supplying it its water, the Bengaluru draws 1350 MLD from the Cauvery river, the lifeline of the city and other districts, for its needs and lets out almost 80 per cent of it as sewage later.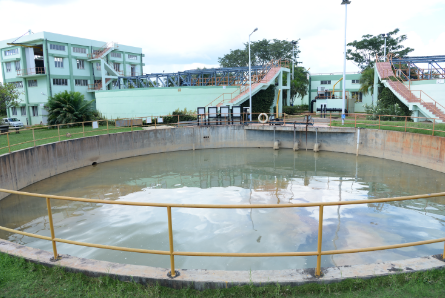 Source: The Bangalore Water Supply and Sewerage Board (BWSSB)
Although it generates 1,000 MLD of sewage on an average on any given day, sadly it's not able to treat all of it.
The Bangalore Water Supply and Sewerage Board ( BWSSB) admits it treats only 843 MLD at its 14 Sewage Treatment Plants (STPs) across the city. In fact, until recently it only treated 721 MLD before it increased its capacity earlier this year.
How much water is supplied to Bengaluru every day?
1350-1400 MLD
How much sewage is generated?
Of the total water supplied about 80 percent come out as sewage. Roughly 1000 MLD of sewage is generated everyday in the city.
How much of the sewage is treated?
Of the 1000 MLD, BWSSB claims to treat 843 MLD 843 MLD
As many as 324 of 657 apartments around Bellandur Lake do not have Sewage Treatment Plants
Forty four apartments are building STPs
The KPSCB has issued 170 notices to the apartments around Bellandur Lake for failure to treat their sewage
Upcoming STPs across Bengaluru
Expected to be completed by 2017 end.
Bellandur 90 MLD
Kengeri 60 MLD
Doddabele 20 MLD
Horamavu 20 MLD
Yellamappachetty 15 MLD
Kadugodi 6 MLD
But going by sources even this claim is not true. With power issues and lack of maintenance dogging its STPs, the BWSSB barely manages to treat 500 MLD, they say.
Ask the BWSSB about its failure to treat all of the city's sewage and a senior officer admits that with its area of operation increasing over the years it is not able to fully do its job. "The water board was only tasked with taking care of water supply and the sewage in the core areas spread over 245 sq. kms when first set up.
But with the addition of areas under the city and town municipal councils, its jurisdiction increased by 330 sq.kms. Also with the addition of 110 villages it is now required to take care of another 225 sq. kms, which has made its job almost unmanageable," he contends.
Read full article: Deccan Chronicle