Banana Fiber Sanitary Pads Can Solve Big Problems in India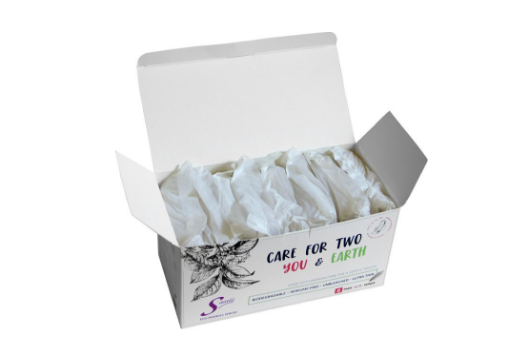 Saathi pads improve women's well-being and keep millions of tons of waste out of landfills.
With its sanitary pads for the Indian market, startup company Saathi solves two problems at once. Just 16 percent of women in India use them due to poverty and other reasons, which causes health and social issues.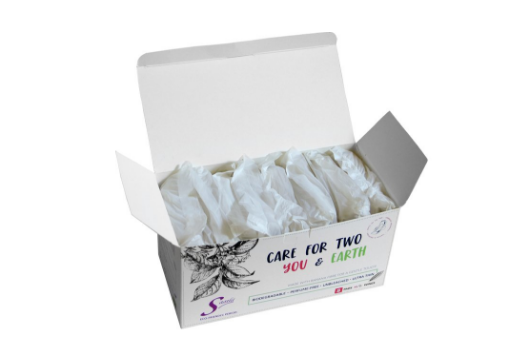 Source: Saathi Pads
At the same time, manufacturing them wastes millions of gallons of water, and two million tons of pads end up in landfills every year. To help with all that, Saathi's pads are affordable, made from discarded banana tree fibers, manufactured in a sustainable way and 100 percent biodegradable.
Engadget met with Saathi co-founders Kristin Kagetsu and Tarun Bothra at the Hello Tomorrow conference in Paris. The company not only won €15,000 in the wellbeing cateogry of the Hello Tomorrow Global Startup Challenge, but also the €5,000 Impact prize and grand prize of €100,000 -- a sweep of all categories.
We take sanitary napkin usage for granted in North America and Europe, but it's a huge issue in India and other developing nations. "In India, out of 100, only 16 women use sanitary pads," Bothra told Engadget. "It varies from region to region as to why.
In some places it's not affordable and in others there are religious taboos. There is [also] a lack of education, so they stick to the old ways, which is tree bark or just normal cloth which causes UTIs (urinary tract infections) and other hygiene problems."
To handle the economic issue, Saathi sells its pads in rural areas at cost and for profit in urban areas (it's distributed in biodegradable, organic plastic sacks in villages and in boxes in cities). At the same time, it is doing educational outreach. "With the 'One Million Pads' initiative, we're able to distribute pads to rural Jharkhand," Kagetsu said.
"We're also doing an impact study to see what the difference is when they have pads, and particularly, biodegradable pads, because in rural areas there's no waste infrastructure to deal with disposal."
Read full article: engadget