A Device to Control the Overflow of Water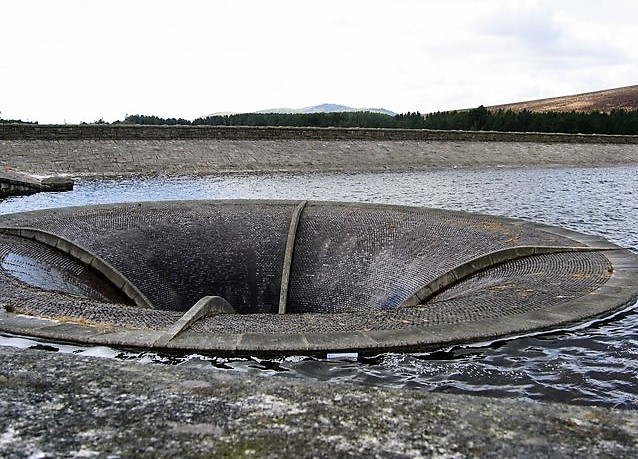 Overflowing overhead tanks is a frequent scenario in innumerable households and apartment complexes. The use of sensors is still not widespread.
Using the motor starters available in the market, a Hindustan Shipyard Limited (HSL) employee has come out with an automated starter to save overflowing water and the electricity used for it.
"The starters used nowadays for submersible, mono bloc or jet starter pumps are circuit-based. The Automated Water Level Control Unit (AWLCU) I developed is electromechanical," says B. Pavan Kumar Gupta, a supervisor in HSL with a diploma in mechanical engineering.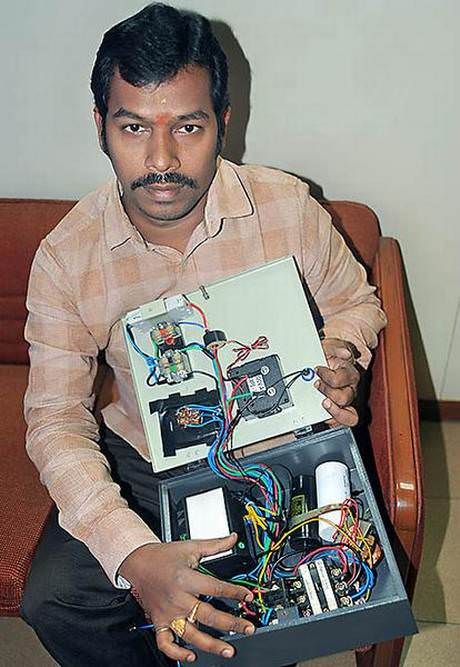 Image: B.Pavan Kumar Gupta with the device he developed.
Advantages
In the starter available in the market, additional components are introduced, connections changed to make the AWLCU, explains Mr. Kumar. For automatic off or on, a float switch is used. Explaining its advantages, he says the motor gets started on its own when water level is low and switches off when the level is maximum.
Mr. Kumar estimates that if water overflows from a tank for 10 minutes every day 60,000 to 70,000 litres of water goes waste in a year besides consuming 50 to 100 units of power and wear and tear of motor.
On cost, he says compared to the cost of submersible motor starter pump and automatic water level controller, his device costs less than 40 %. Besides, any electrician can service it.
Mr. Kumar has applied for a patent for the model with the Controller General of Patents, Designs and Trade Marks and it has been published in its journal. To take the unit ahead for wider use, support from the government or investment is required, he says.
"The device uses electromechanical technology that makes it robust and trouble-free. Its inbuilt direct online starter with automated controller is suitable for various pumps and also safeguards the pump's motor from surge current and overload," says P.V. Unnikrishnan, Associate Professor and Head- Centre for Innovation of the Mechanical Engineering Department of Vignan's Institute of Information Technology, Duvvada.
Source: The Hindu