6 Startup Ideas That Are Addressing India's Unique Challenges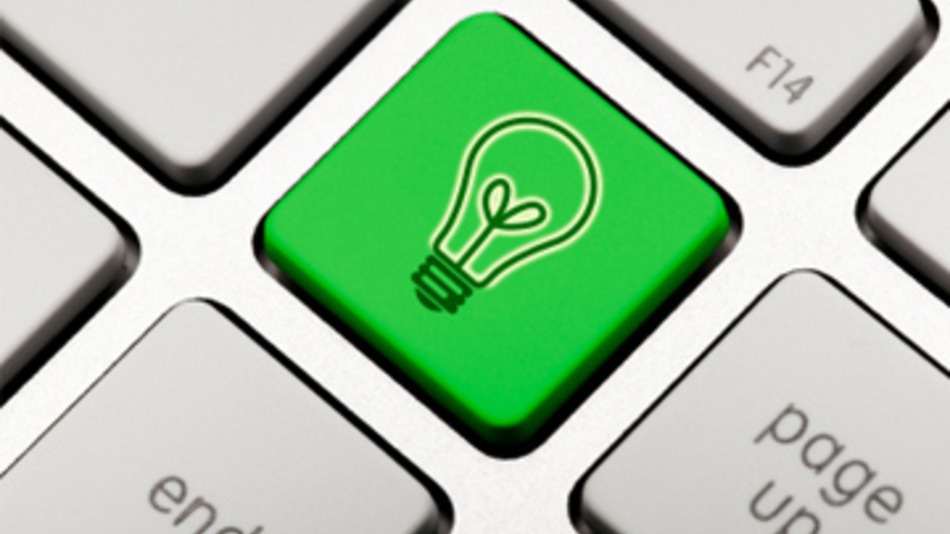 Startups are addressing some of India's unique challenges with solutions that have been customised for a fast-developing country like India.
We look at six such startups and how they are breaking developmental barriers.
Saral Designs

Aiming to design a better future in menstrual hygiene, Saral Designs has developed India's first indigenously designed machine for producing ultra-thin sanitary napkins on a decentralised scale. While decentralisation cuts down the distribution costs by removing multiple layers of middlemen in the supply chain, the automated production ensures economies of scale and product quality. This has helped this startup disrupt the largely underserved menstrual hygiene market.
This is of huge significance in India, where statistics point to the grim state of menstrual hygiene in the country. Nearly 88 per cent women use unhygienic materials like cloth, husk, newspapers, etc., during their periods. 70 per cent suffer from reproductive tract infections and 23% girls drop out of schools once they start menstruating.
Founded by IITians Suhani Mohan and Kartik Mehta in mid 2015, the product-driven startup has designed a low-cost machine that can produce 10,000 pads a day. Further, by installing vending machines in schools and colleges, they are able to provide girls with easy access to affordable and quality sanitary pads.
Saraplast

A Pune-based social enterprise, Saraplast Pvt Ltd is a pioneer in the field of portable sanitation and liquid waste management in India. The company manufactures portable restrooms and provides rental services for sanitation and hygiene products as well as cleaning services.
In addition, it also works towards spreading awareness about sanitation in villages and small towns in India. Founded in 1999, it is one of the country's first portable sanitation and waste management companies to achieve scale, and has made a name for itself through its innovations in the sanitation business in India
Today, the social enterprise reaches out to almost all of India. Annually, they manage 155 million litres of liquid waste and through their portable restrooms division help to save 104 million litres of fresh water, while serving 155,000 people daily.
Apart from selling its products and services to businesses and households, and for events and gatherings, it provides toilets and cleaning facilities for existing toilets at schools in collaboration with government agencies, corporates, and non-profits. They also install bio toilets as part of rural sanitation projects.
Product rentals include hand wash stations, urinals, showers, and septic tanks. Saraplast also provides their services in underserved settlements, labour camps, construction and infrastructure, refineries, slum and communities, and for disaster management.
For more than a decade, the social enterprise has been creating innovative practices and applications to solve one of India's biggest problems of open defecation and improving hygiene and sanitation.
Karma Recycling

In January 2016, India's mobile phone subscriber base touched the 1 billion user mark. And with India being one of the fastest-growing and largest mobile devices market in the world, it's a global hotspot for device commerce and a recycling ecosystem.
But, due to low levels of awareness and access to appropriate disposal measures, a large percentage of these devices end up in landfills or lie unused in some corner of the house. But, the fact is a majority of these devices can be refurbished, resold, and even recycled.
That's where three-year-old startup Karma Recycling is making an impact. Driven by the philosophy that a useless device for someone can turn into a useful device for someone else, Karma Recycling runs an online electronics trade-in service.
The portal allow users across 24 cities in India to sell over 3,000 models of used working and non-working smartphones, and even tablets or laptops of leading brands directly from their home. With a unique pricing algorithm fine-tuned to the Indian market, Karma delivers instant quotes for devices in any condition, providing free pickup and quick payment by NEFT, cheque, or gift card. Karma also powers in store-exchange programmes for electronic manufacturers and retail chains across the country.
In instances where the startup purchases the device, Karma Recycling does a full data wipe and software reboot of the device, repairs whatever needs repair, and posts a 50+ step check of the device, and re-packages it for sale at a fraction of their original cost.
These refreshed devices are re-sold with a 15-day money back guarantee. All non-repairable devices and spare parts are scientifically recycled back into metals and plastics. Founded by Aamir Jariwala, a former investment banker and Akshat Ghiya, a manufacturer and supplier of innovative and green building materials, Karma Recycling has made its mark in the recycling space. It has purchased 366,986 devices and restored 95% of them, enabling many to afford a branded device at low cost. The remaining 5% have been recycled responsibly according to their zero-landfill policy.
Aqsa Marketing Private Limited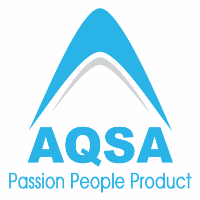 In 2012, the census revealed that there were more households with a mobile phone than with a toilet. While the data translated into eye-grabbing headlines, it also revealed how basic hygiene was a luxury for the country's lower socio-economic strata.
The fact is, if access to even basic hygiene is made easier and affordable, it has multi-fold benefits on health and productivity of the country's populace.
In fact, UNICEF says that hand-washing with soap can reduce diarrhoeal diseases by over 40 per cent and respiratory infections by 30 per cent. Diarrhoea and respiratory infections are among the key factors contributing to deaths of children in India.
Founder Mohammed Shahid Hussain aims to address this key developmental challenge and has already started operations in eight cities. Primarily targeting consumers from middle class, low income families who avoid buying hygiene products as they tend to be expensive, Shahid addresses their needs. His startup, Aqsa Marketing, procures raw materials from the source without compromising on quality and manufacturing standards.
The final products are then distributed by employing rural personnel who directly reach out to the consumers. This lowers the distribution cost significantly. The startup also goes a step further to reach out to their target consumers at places like highway dhabas, and small commercial places, and help them understand the importance of investing in hygiene. Shahid says that in the long run, this will enable his target consumers to lead a healthy lifestyle and thereby spend less on health-related issues.
The startup hopes to make an impact by combining world-class affordable hygiene products with exceptional customer service. Watch the video to know more about Aqsa Marketing and their vision.
Husk Power Systems (HPS)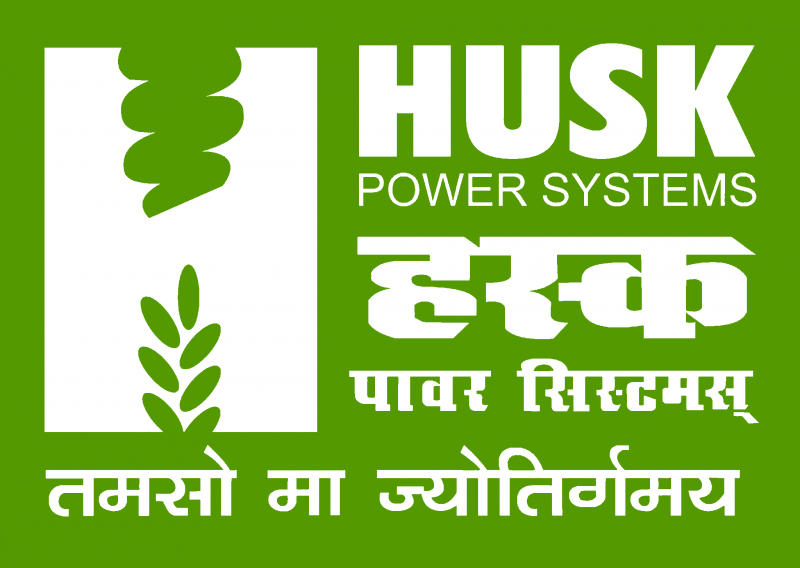 Hundreds of villages in India, continue to be blanketed in darkness and thousands face a major power crisis. In states like Bihar, Orissa and Uttar Pradesh, which are among the poorest in India – 80 to 90 percent of households are un-electrified. Coming to the aid of such villages is Husk Power Systems Inc, a rural empowerment enterprise engaged in rural electrification and power generation through its proprietary technology.
The startup generates electricity for villages using a biomass gasifier that creates fuel from rice husks. Each of its plants serves over 400 rural households, and supplies power for five to eight hours after dusk. Since its technology uses husk, a locally available waste product to generate electricity, the villagers are not dependent on expensive fuel options like diesel or kerosene to meet their power needs.
This further translates into the well-being of the environment as pollution levels are minimised. HPS has developed a unique model of decentralised electricity generation and distribution that can be managed by the village's local population, enabling self-sufficiency in its truest form.
The startup was founded in 2007 by Gyanesh Pandey, Manoj Sinha, and Ratnesh Yadav. In 2015, to meet the demand for 24*7 power, the startup set up hybrid units in a few villages in partnership with an American company – First Solar. The hybrid units bundles biomass with solar-based electricity.
Picoenergy

A kind of poverty affecting both rural and urban India alike is energy poverty – often defined as lack of access to modern energy services, especially electricity. Because of lack of access to affordable energy sources, the under-served households and micro enterprises are forced to pay a relatively huge price for lighting.
Additionally, because of lack of access to power, there are negative impacts on safety, productivity, and also standards of living. For instance, children find it difficult to study beyond dusk, and there are increased instances of accidents.
Addressing the issue of energy poverty is Picoenergy, a social enterprise founded in 2015 by Bhushan Trivedi. Its flagship product, HELIOS aids the basic lighting and mobile phone charging needs of the underserved.
The strong and sturdy Power Box, which can be easily carried around and/or wall mounted, houses a battery management system & a 6V 4.5 Ah Absorbent Glass Mat (AGM) technology-based, sealed, maintenance-free battery. The product also includes three LED light bulbs producing up to 200 lumens each with a 3m cable and switch to cover maximum area for illumination, a USB port for charging mobile phones and an optional SMPS Adapter to charge the battery from grid supply.
Piconergy complements HELIOS with a range of services in providing consumer financing, warranties, and reliable after-sales-service to its customers. Picoenergy eliminates the dependency of the households and micro-enterprises on polluting, inefficient, and expensive sources of lighting such as kerosene, oil lamps, candles, etc.
Because HELIOS results in zero-carbon emissions, it helps to safeguard the local land and water resources from frequent use for improper disposal of AA batteries.
Source: Your Story