10 Things to Know About Indus Water Treaty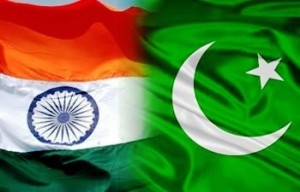 The Indus Waters Treaty 1960, which settled the sharing of the Indus waters, is internationally regarded as an example of successful conflict resolution between two countries.
At a time when States within India are unable to find an amicable solution to sharing water from rivers that flow between them, India and Pakistan are living examples of how water resources can be shared through legal framework.
For 56 years, both India and Pakistan are peacefully sharing the water of Indus and its tributaries, thanks to The Indus Water Treaty.
The Indus Waters Treaty was signed on September 19, 1960 by the then Prime Minister Jawaharlal Nehru and Pakistan's President Ayub Khan.
It was brokered by the World Bank.
The treaty administers how river Indus and its tributaries that flow in both the countries will be utilised.
According to the treaty, Beas, Ravi and Sutlej are to be governed by India, while, Indus, Chenab and Jhelum are to be taken care by Pakistan.
However, since Indus flows from India, the country is allowed to use 20 percent of its water for irrigation, power generation and transport purposes.
A Permanent Indus Commission was set up as a bilateral commission to implement and manage the Treaty. The Commission solves disputes arising over water sharing.
The Treaty also provides arbitration mechanism to solve disputes amicably.
Though Indus originates from Tibet, China has been kept out of the Treaty. If China decides to stop or change the flow of the river, it will affect both India and Pakistan.
Climate change is causing melting of ice in Tibetan plateau, which scientists believe will affect the river in future.
It maybe noted that both India and Pakistan are still at loggerheads over various issues since Partition, but there has been no fight over water after the Treaty was ratified.
Source: The Hindu